Evan Schiller: World Renowned Golf Course Photographer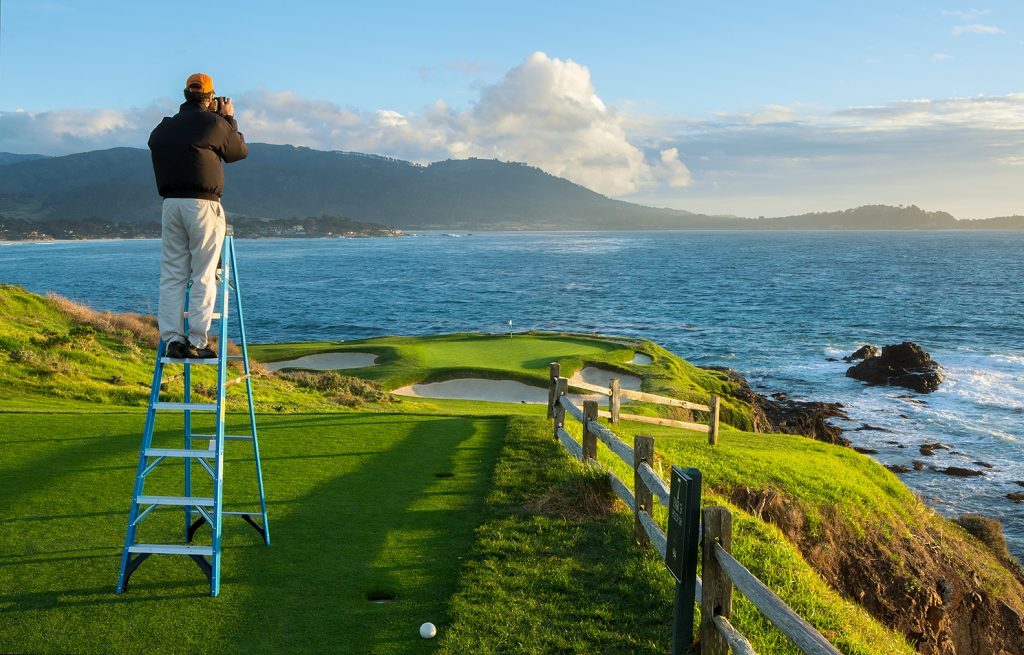 Evan Schiller's photographic work graces the home page of the Golf Yeah website. We are honored to showcase what is recognized throughout the golf industry as the highest level of golf course photography.
Over the last twenty years, former PGA Professional Evan Schiller has established himself as one of the premier golf course photographers in the world. Shooting from the ground, lifts, helicopters, and now drones, Evan brings a fresh perspective to each project he undertakes. He thoughtfully scouts each course with the intention to capture its unique features and nuances under the most optimal lighting conditions possible.
Evan has photographed hundreds of championship courses in the United States, Canada, Mexico, the Caribbean, Ireland, Scotland, South Africa and Japan. He has captured and left his own distinctive mark on some of the most recognized tracks around the world including Pebble Beach Golf Links, Augusta National Golf Club, Medinah Country Club, The Old Course at St. Andrews, Royal County Down and Bandon Dunes Golf Resort.
Evan's work is published in numerous national and international magazines, books and calendars, including The Masters Journal, The US Open Magazine, The Ryder Cup Journal, LINKS Magazine, Golf Digest, Golf Magazine and Golf Course Architecture. Evan's photography is exclusively featured in his two highly acclaimed books, Golf Courses of Hawaii and Golf's Unfolding Drama. In addition, Evan continues to publish his own award-winning Golfshots calendar.
Evan is an officially licensed photographer for The Pebble Beach Company and Bandon Dunes.  The dramatic shot Evan captured in 2009 of the 7th Hole at Pebble Beach appeared on the cover of the 2010 US Open program.
Additional information regarding Evan is available at https://www.golfshots.com/  Evan's work, including his Golfshots calendar is available here: https://www.golfshots.com/store.html