Exploring the Business Side of Golf ™
Welcome to Golf Yeah. 
We showcase people who've built successful businesses and rewarding careers based on their love for the game of golf. 
If you've ever thought about launching a golf product or service...finding a golf-related job...or you're curious about the business of golf...this is the place to learn the ins and outs of the industry. Enjoy listening!

The Latest Golf Yeah Podcast Episodes
Christopher Howard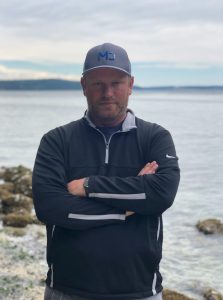 Contrary to the popular advertising slogan, what happens in Vegas does NOT stay in Vegas; at least in terms of world class golf instruction.
   Christopher Howard is a golf professional based out of Las Vegas Golf Club.  He works with every level of player, from beginner to consulting with tour players.  In 20 years of teaching, he claims that there isn't a swing he hasn't seen...which includes my sad over-the-top beauty.
   When he isn't posting instructions or analyzing his students' swings online for his 23,000 Instagram followers (chowardgolf), you can find Chris touring all over the world, teaching private lessons in his golf schools.
   Over the last 7 years, he's hosted more than 650 golf schools in 5 different countries and 200 cities. That's a ton of frequent flier miles, and a lot of golfers who are willing to pay for the Pro from Las Vegas.
Whether it involves playing, teaching, selling, writing, filming, inventing, organizing, servicing or promoting…there's no limit to the stories to be told, or the lessons to be learned from the business of golf.
Golf Yeah will showcase the people who make the game and culture of golf great, as an inspiration and blueprint for others.
Subscribe to receive new episodes of Golf Yeah.
We'll send you a link to new Golf Yeah podcasts as soon as they're produced.
No sales pitches, and we won't share your email address with anyone. We promise.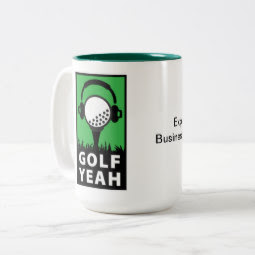 Every month we select one lucky subscriber to receive a Golf Yeah coffee mug. Subscribe today.