Exploring the Business Side of Golf ™
Welcome to Golf Yeah. 
We showcase people who've built successful businesses and rewarding careers based on their love for the game of golf. 
If you've ever thought about launching a golf product or service...finding a golf-related job...or you're curious about the business of golf...this is the place to learn the ins and outs of the industry. Enjoy listening!

The Latest Golf Yeah Podcast Episodes
Bryan Jones
Wonder about PGA rules officials, who can play an important role in the outcome of a golf tournament? Curious about what really happens "inside the ropes"?  Don't miss our upcoming interview with Bryan Jones, who is Vice Chairman of the Rules Committee for the PGA of America.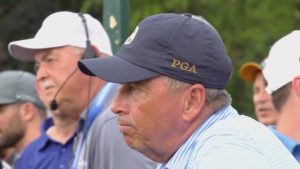 Bryan has been a PGA Professional for nearly 30 years, and has earned an outstanding reputation not only as a top rules official at national and international events – including The Masters, Ryder Cup, PGA Championship and The Open – but also as one of the nation's most respected golf instructors.
Bryan is the recipient of the PGA's prestigious Horton Smith Award for his outstanding contributions to professional education, and has received numerous recognitions, including New Jersey PGA's Teacher of the Year in 2000, and Professional of the Year in 2012. He currently serves as Director of Instruction at Black Oak Golf Club in Flanders, NJ.
Whether it involves playing, teaching, selling, writing, filming, inventing, organizing, servicing or promoting…there's no limit to the stories to be told, or the lessons to be learned from the business of golf.
Golf Yeah will showcase the people who make the game and culture of golf great, as an inspiration and blueprint for others.
Subscribe to receive new episodes of Golf Yeah.
We'll send you a link to new Golf Yeah podcasts as soon as they're produced.
No sales pitches, and we won't share your email address with anyone. We promise.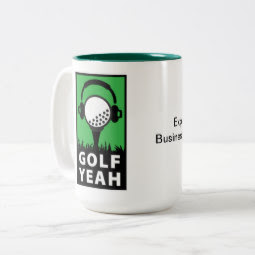 Every month we select one lucky subscriber to receive a Golf Yeah coffee mug. Subscribe today.