Exploring the Business Side of Golf ™
Welcome to Golf Yeah. 
We showcase people who've built successful businesses and rewarding careers based on their love for the game of golf. 
If you've ever thought about launching a golf product or service...finding a golf-related job...or you're curious about the business of golf...this is the place to learn the ins and outs of the industry. Enjoy listening!

Paul Lawrie
The Open Championship at Carnoustie in 1999 is remembered by many golf fans for Jean van Velde's tragic meltdown on the 18th hole, rather than the record-breaking performance of Scottish golfer Paul Lawrie, who overcame a 10-shot deficit in the final round, and then beat both van de Velde and Justin Leonard by 3 strokes in a 4 hole play-off.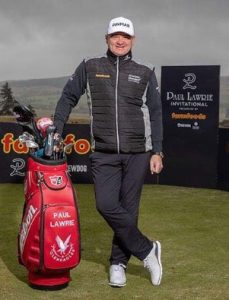 Paul Lawrie, now 50 years old, is not well known in America; largely because he refused to join the PGA Tour, not wanting to be away from his beloved home in Aberdeen, Scotland. But Paul has built a highly successful career in golf and in business, based on his own terms, and on what he considers to be most important in life. 
Paul's golfing days are far from over. In August, he won his first event on as a senior golfer on the European Tour: The Scottish Senior Open. In his Golf Yeah podcast, Paul talks about his win at The Open, and all the days that followed. [Learn what Paul's coach said that convinced him he would win The Open's 4-hole play-off.]
Whether it involves playing, teaching, selling, writing, filming, inventing, organizing, servicing or promoting…there's no limit to the stories to be told, or the lessons to be learned from the business of golf.
Golf Yeah will showcase the people who make the game and culture of golf great, as an inspiration and blueprint for others.
Subscribe to receive new episodes of Golf Yeah.
We'll send you a link to new Golf Yeah podcasts as soon as they're produced.
No sales pitches, and we won't share your email address with anyone. We promise.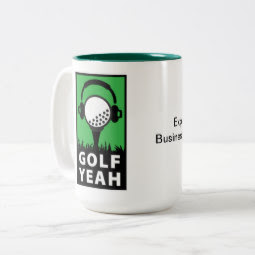 Every month we select one lucky subscriber to receive a Golf Yeah coffee mug. Subscribe today.