Exploring the Business Side of Golf ™
Welcome to Golf Yeah. 
We showcase people who've built successful businesses and rewarding careers based on their love for the game of golf. 
If you've ever thought about launching a golf product or service...finding a golf-related job...or you're curious about the business of golf...this is the place to learn the ins and outs of the industry. Enjoy listening!

Woody Lashen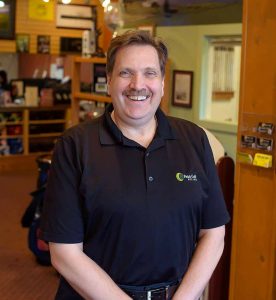 In the tradition of Old Tom Morris, Woody Lashen is a master clubfitter. And long before the national, multi-location businesses like GOLFTEC got into the game, Tony and his partner Pete Makowski were providing golfers with the equipment they need to play their best. In fact, Pete's Golf -- located in Mineola, New York -- after more than 75,000 custom fittings, is celebrating its 40th year in business.
Similar to Tom Morris, Woody is also an accomplished golfer, and he competes regularly in amateur tournaments. So Woody's connection with the game, and his clubfitting skills, are rooted in his first-hand experience on the golf course, not just in the workshop.
In his Golf Yeah podcast, Woody will share the details of his life's journey; provide insights into the world of clubfitting; and offer some helpful advice for golfers who are looking to improve their scores as well as their enjoyment of the game.  
Whether it involves playing, teaching, selling, writing, filming, inventing, organizing, servicing or promoting…there's no limit to the stories to be told, or the lessons to be learned from the business of golf.
Golf Yeah will showcase the people who make the game and culture of golf great, as an inspiration and blueprint for others.
Subscribe to receive new episodes of Golf Yeah.
We'll send you a link to new Golf Yeah podcasts as soon as they're produced.
No sales pitches, and we won't share your email address with anyone. We promise.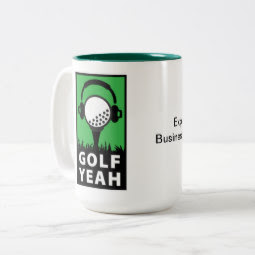 Every month we select one lucky subscriber to receive a Golf Yeah coffee mug. Subscribe today.