Exploring the Business Side of Golf ™
Welcome to Golf Yeah. 
We showcase people who've built successful businesses and rewarding careers based on their love for the game of golf. 
If you've ever thought about launching a golf product or service...finding a golf-related job...or you're curious about the business of golf...this is the place to learn the ins and outs of the industry. Enjoy listening!

Hank Gola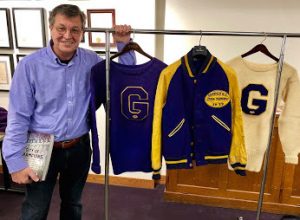 Hank Gola is one of the most experienced and respected sports journalists around today. Over his four decade career, he's covered football and golf for The New York Daily News and The New York Post. Hank has also written three books; most recently, City of Champions, which chronicles the people and drama involved in Garfield (NJ) High School's national football championship in 1939. He's shown here with the championship jacket and letterman sweaters given to him by Walter Young, a member of the '39 team.
Whether it involves playing, teaching, selling, writing, filming, inventing, organizing, servicing or promoting…there's no limit to the stories to be told, or the lessons to be learned from the business of golf.
Golf Yeah will showcase the people who make the game and culture of golf great, as an inspiration and blueprint for others.
Subscribe to receive new episodes of Golf Yeah.
We'll send you a link to new Golf Yeah podcasts as soon as they're produced.
No sales pitches, and we won't share your email address with anyone. We promise.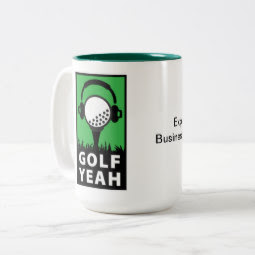 Every month we select one lucky subscriber to receive a Golf Yeah coffee mug. Subscribe today.