Exploring the Business Side of Golf ™
Welcome to Golf Yeah. 
We showcase people who've built successful businesses and rewarding careers based on their love for the game of golf. 
If you've ever thought about launching a golf product or service...finding a golf-related job...or you're curious about the business of golf...this is the place to learn the ins and outs of the industry. Enjoy listening!

Tony Brooks
Since the program's inception in 1969, fewer than 400 individuals have earned the prestigious PGA Master Professional status...and Tony Brooks is one of them. His professional credentials and list of golfing achievements is long and impressive.
As owner of the Lion Golf Academy, and one of the game's most outspoken thought leaders, Tony is dedicated to teaching his students that "golf is not just about hitting a ball, but rather learning about what you can achieve in life through golf."
Whether or not you're one of Tony's 30,000 followers on LinkedIn, you'll want to hear what he has to say, unfiltered, on a broad range of topics.
Whether it involves playing, teaching, selling, writing, filming, inventing, organizing, servicing or promoting…there's no limit to the stories to be told, or the lessons to be learned from the business of golf.
Golf Yeah will showcase the people who make the game and culture of golf great, as an inspiration and blueprint for others.
Subscribe to receive new episodes of Golf Yeah.
We'll send you a link to new Golf Yeah podcasts as soon as they're produced.
No sales pitches, and we won't share your email address with anyone. We promise.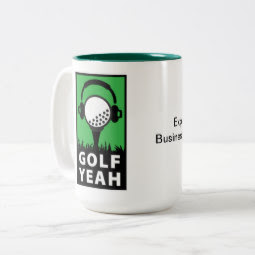 Every month we select one lucky subscriber to receive a Golf Yeah coffee mug. Subscribe today.