Exploring the Business Side of Golf ™
Welcome to Golf Yeah. 
We showcase people who've built successful businesses and rewarding careers based on their love for the game of golf. 
If you've ever thought about launching a golf product or service...finding a golf-related job...or you're curious about the business of golf...this is the place to learn the ins and outs of the industry. Enjoy listening!

The Latest Golf Yeah Podcast Episodes
Eric Sedransk
Back in March of 2020, Eric Sedransk was unemployed, and living in New York City. Instead of following the "right path," he followed his heart and began reaching out to friends and acquaintances who were either members or employees of private golf clubs. He had a simple request: would they be willing to donate a round of golf to be auctioned off on social media...with the proceeds going to feed hospital frontline COVID workers who at the time were eating out of vending machines.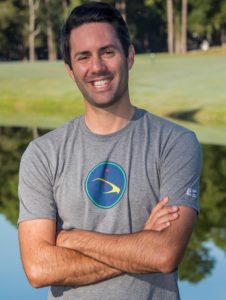 In May, Eric posted that auction to his @memberforaday Instagram page, and started receiving hundreds of messages from people all over the world. Some just wanted to say thank you. Others wanted to donate additional rounds of golf. What started out as a charitable side project raised over $101,000 in 7 days, which equated to more than 10,000 meals for hospital frontline workers in New York City.
Eric Sedransk now serves as the Founder and Charity Golf Officer of Member for a Day, an organization that helps nonprofits to raise funds by auctioning off "once-in-a-lifetime golf experiences."
Since launching his program in June of 2020, Eric and team have raised more than $1.5 million for a broad range of worthwhile charities. Eric is a graduate of Tulane University, and has an MBA from Babson College. He's currently a 5 handicap who's working on slowing his transition.
Listen to our next Golf Yeah podcast to learn what makes Eric tick, and the future plans he has for his fast growing organization.
Whether it involves playing, teaching, selling, writing, filming, inventing, organizing, servicing or promoting…there's no limit to the stories to be told, or the lessons to be learned from the business of golf.
Golf Yeah will showcase the people who make the game and culture of golf great, as an inspiration and blueprint for others.
Subscribe to receive new episodes of Golf Yeah.
We'll send you a link to new Golf Yeah podcasts as soon as they're produced.
No sales pitches, and we won't share your email address with anyone. We promise.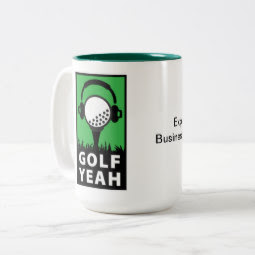 Every month we select one lucky subscriber to receive a Golf Yeah coffee mug. Subscribe today.