Exploring the Business Side of Golf ™
Welcome to Golf Yeah. 
We showcase people who've built successful businesses and rewarding careers based on their love for the game of golf. 
If you've ever thought about launching a golf product or service...finding a golf-related job...or you're curious about the business of golf...this is the place to learn the ins and outs of the industry. Enjoy listening!

Jeff Wallach
Jeff Wallach is the award-winning author of five books of non-fiction and two novels, as well as nearly 1,000 articles, essays, reviews, and columns in such publications as The New York Times, The Oregonian, Sports Illustrated, Men's Journal, GOLF Magazine, Men's Health, Health, Money Magazine, and many others.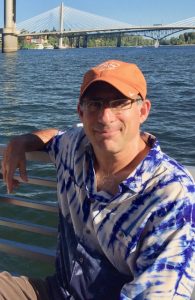 Jeff holds a Masters Degree in Fiction Writing from Brown University and a Bachelor of Arts Degree in English from Vassar College.  He lives, writes, and plays golf, soccer, and euchre in Portland, Oregon. He claims to have a good short game for a journalist.
Listen to our next Golf Yeah podcast to learn why the world has not yet discovered that Jeff's 1995 book Beyond the Fairway: Zen Lessons, Insights, and Inner Attitudes of Golf is one of the best golf books ever written.
Whether it involves playing, teaching, selling, writing, filming, inventing, organizing, servicing or promoting…there's no limit to the stories to be told, or the lessons to be learned from the business of golf.
Golf Yeah will showcase the people who make the game and culture of golf great, as an inspiration and blueprint for others.
Subscribe to receive new episodes of Golf Yeah.
We'll send you a link to new Golf Yeah podcasts as soon as they're produced.
No sales pitches, and we won't share your email address with anyone. We promise.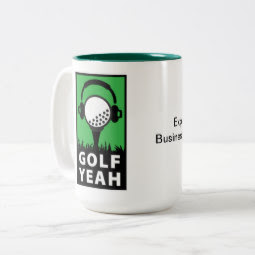 Every month we select one lucky subscriber to receive a Golf Yeah coffee mug. Subscribe today.