David Glenz — PGA Professional, Course Designer, Golf Club Owner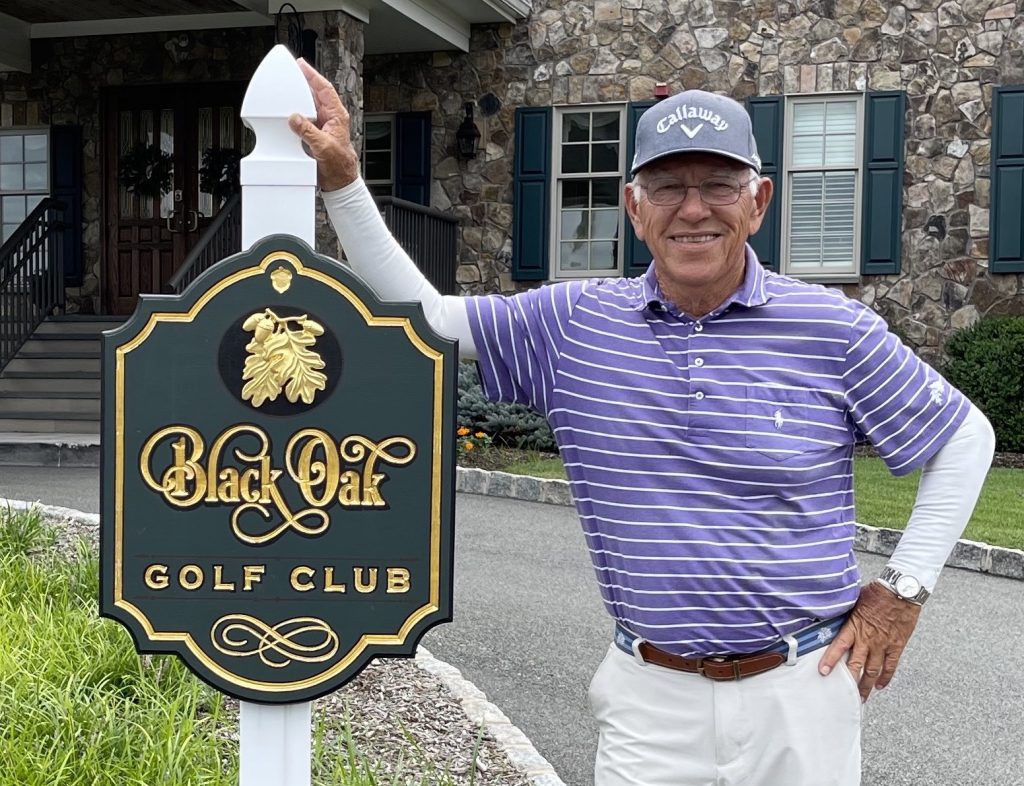 "If you have a little bit of imagination, a knowledge of golf and how people play, course design is not rocket science. Pine Valley was designed by an amateur."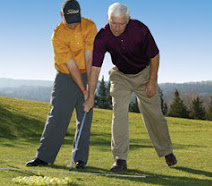 David Glenz
Black Oak Golf Club
Long Valley, New Jersey
David Glenz has done just about everything over the past 50 years, when it comes to golf-related careers and business ventures. As a member of the University of Oregon golf team, he was voted second team all-American. He then spent six years playing on the PGA Tour.
His teaching career, where he often averaged more than a thousand lessons a year, included stints teaching at legendary Winged Foot Golf Club, and was head pro for 10 years at Morris County Golf Club. He opened and ran the David Glenz Golf Academy, offering golf schools and private lessons at the Crystal Springs Resort in New Jersey. David's given golf lessons to more than a hundred PGA, LPGA, and PGA senior tour professional players, as well as hundreds of mini tour players and club professionals.
David was a "New Jersey PGA Player of the Year" eight times, winner of 14 New Jersey PGA titles, two Met Open Championships. He was voted "Player of the Decade" in the 1980s, and was also voted into the New Jersey PGA Hall of Fame. In 1998, the PGA of America voted him "National PGA Teacher of the Year." He's been honored by Golf Magazine as a top 100 teacher and by Golf Digest as a top 50 teacher. And just last month, he received Golf Magazine's Lifetime Achievement recognition.
Dave's crowning achievement is the design and construction of Black Oak Golf Club in Long Valley, New Jersey, which has been recognized as one of the finest courses in the Northeast. In fact, Black Oak is the first and perhaps only New Jersey course designated as a certified signatory sanctuary by the Audubon International.
Show Highlights:
Dave's high school and collegiate golfing days, and his 6 years playing on the PGA Tour.
His career transition from PGA Tour player to club professional at Winged Foot.
Competing in the US Club Pro team against Great Britain in 1984, and playing in the British Open that same year at St. Andrews.
The story of how and why Dave hits the ball right-handed and putts left-hander.
The most common swing errors he sees amateur golfers consistently making.
Why the backswing is not the most critical part of hitting the ball well.
How, when he was playing his best golf, he was never thinking about swing mechanics.
The skiing accident that affected his playing ability for six years.
How and when his dream to build a golf course began.
Overcoming years of political and environmental obstacles necessary to complete Black Oak Golf Club.
Notable Quotes: 
On growing up in a small town: "You develop so much more self-reliance in the era I grew up in. I think that's something kids kind of miss. It's the nature of things, too. There's just a real value to old school values, to growing up in a smaller town to some extent."
On switching schools: "Initially, I went to the University of Houston my freshman year. And it was a long drive back from Houston to Oregon. When I hit the Oregon border in June, it was about 80 degrees, crystal clear sky, driving through these pine trees and I said, "Yeah, I'm done with Houston."
On his recollection of Arnold Palmer: "I still remember when I made the cut as a club pro at the PGA in Atlanta, and I'm in the rain, shooting golf balls, when Arnold walks by and says, "Hey, there's David Glenz, the only guy with more gray hair than me." He knew how to bust your chops."
On dealing with nerves when he first joined the PGA Tour: "So, I thought, "Just go easy, just try and meet the ball." It's amazing when I did that, hit the center of the face, I hit it about 50 yards by both of those guys. You try and hit it hard, and it just doesn't go."
On his course design philosophy: "My goal starting out was to make every hole individual and unique in its own right, and every green setting different."
On green speeds: "Players want US Open speeds all the time, or at least a small portion. I want the greens to run, Stimpmeter-wise, probably around 10 on an average."
On what he does during the off season: "I read for escape; I get lost in a book. I read fiction by authors like Lee Child, John Sandford, Jeffery Deaver, Michael Connelly…I could go on. Just of those guys I mentioned, I've probably read at least 150 books by them."
Resources: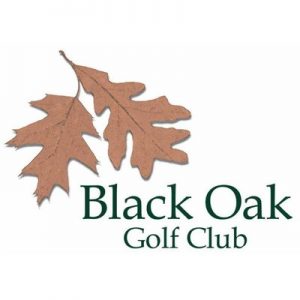 Black Oak Golf Club website: