Gianna Rojas – "The One-Handed Lady Golfer"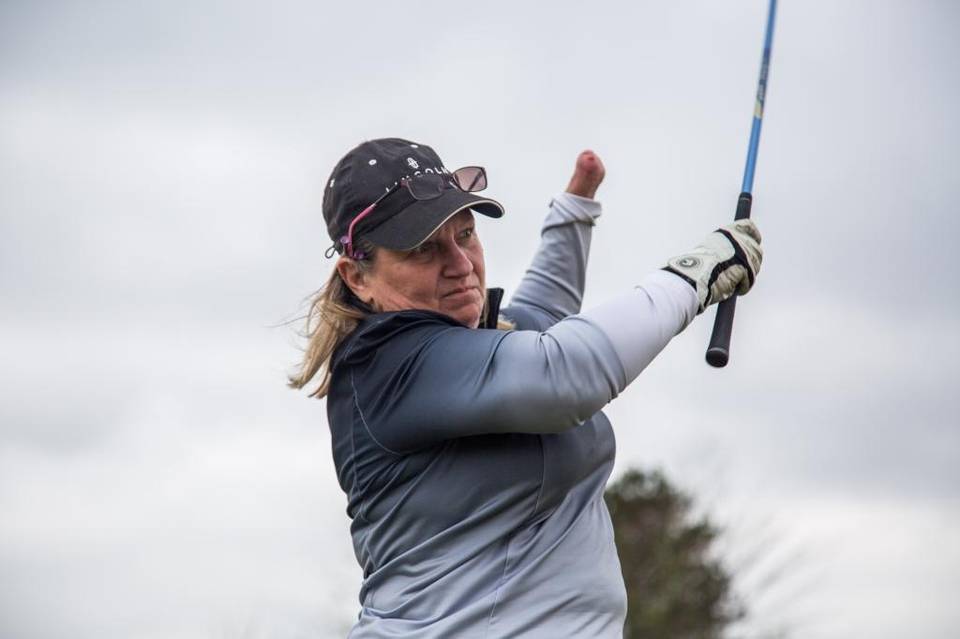 "We are all golfers first. Adaptive golfers just happen to have unique, special needs.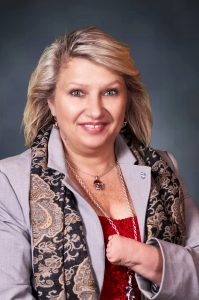 Gianna Rojas
Adaptive Golf Advocate
Oak Ridge, New Jersey
Born without fingers on her left hand, Gianna Rojas is known world-wide as the "One-Handed Lady Golfer," and she has dedicated much of her recent life to bringing attention to golfing success stories that involve people with physical, cognitive, sensory, health and age-related challenges. Gianna is recognized as one of the leading and most influential voices in a growing movement that's called "Adaptive Golf," which is working to promote accessibility to the game of golf for everyone.
Gianna was recently named by the LPGA as one of the top 22 Women "Disruptors" in the golf industry. And you might think that she has a body double…because Gianna is everywhere…including the Golf Channel, local and national news, and as guest speaker at a broad range of industry and corporate events, including the PGA Merchandise Show and the Abilities Expo. Gianna is an active member of organizations too numerous to mention, where she collaborates and sits on several committees.
In addition to all of her advocacy work, Giana is a bona fide golfer. She walks the talk as an Adaptive Athlete. For example, she is a member of the US Disabled Golf Team and is a two-time division winner in the Adaptive and Para Long Drive competition.
We have a very selfish reason for featuring Gianna as a guest on Golf Yeah. This is a podcast for people who aspire to build a business or career related to their love for the game golf. Gianna certainly has achieved that goal through her Adaptive Golfers organization. But what's even more valuable than her success story, which you'll hear, is Gianna discussion of what it takes to overcome the obstacles in your head and in your heart that keep you from reaching your full potential.
Regardless of whether your life goals involve a golf career, or simply being a happier person, you'll find Gianna's spirit and determination to be contagious.
Show Highlights:  
How Gianna serves as an advocate for changing people's mindsets, regardless of their abilities 

 

The social and personal challenges Gianna faced in her childhood 

 

The backstory on how Gianna became involved in the game of golf 

 

How Gianna developed her unique method of swinging a golf club 

 

How and why she founded her "Adaptive Golfers" organization
Efforts to coordinate the various causes related to adaptive golf
Challenges involved in getting PGA pros to teach people with unique needs
Collecting data on different courses to determine mobility 

 

Difficulties involved in convincing people that golf is accessible and therapeutic
The importance of empowering people to help themselves
Finding a way to accomplish personal goals despite significant challenges
Why people with challenges should be apart of the effort to help others with adaptive abilities
Notable Quotes:   
On the definition of herself, and how she wants to be known: "I am differently abled, not "dis"abled. I am not defined by my lack of limb deficiency. I am a whole person, a whole-hearted person…and that is what I present to the world."
On using a prosthetic device to swing the golf club:   "For me to add something to my hand is the same as you losing something from your hand."  
On incenting people to try golf:   "If we find something people like to do, then they'll find a reason to move"  
On her outlook on life:   "We were not put here to be isolated and depressed."  
On golf course adoption of design changes to accommodate adaptive golfers: "We are still in the awareness-building phase. There is still not wide approval or acceptance. But there are a few courses, and we expect it to grow as we see more related initiatives from respected organization like the USGA."
On self motivation:   "If you focus on "How can I?" then you've already decided that you will. Then you just have to figure out the how."  
Resources: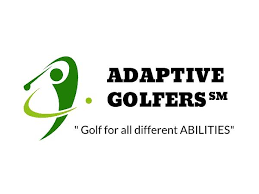 YouTube: One-Handed Lady Golfer videos  
USGA Announces New Global Ranking For Golfers With Disabilities To Launch In 2019
National Alliance of Accessible Golf
Gianna's Schedule at the 2019 PGA Merchandise Show: