Eric Cogorno – Online Golf Instructor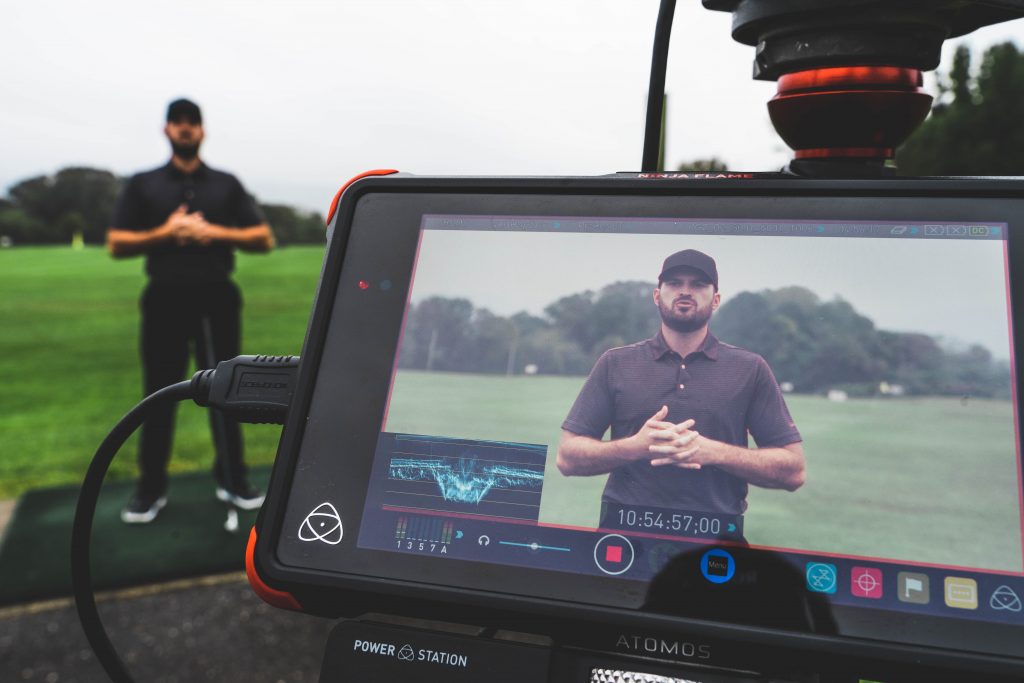 "There were mysteries to the golf swing I didn't understand, but I had an obsession to get better. I had to give up a lot, but it was worth the effort."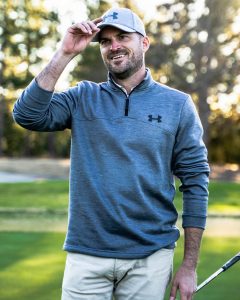 Eric Cogorno
Online Golf Instructor
Bethlehem, Pennsylvania
Eric Cogorno is a student of his craft, which is the highest compliment that can be paid to someone, regardless of their profession. In Eric's case, his profession happens to be golf instruction…and over the past 12 years as a golf pro, after giving more than 20,000 in-person lessons; after reading every golf book and viewing every golf video available; and after watching scores of other golf instructors give lessons…Eric is still working to find better ways to teach people at all skill levels to improve their game.
One of the ways that Eric has been working to improve golf instruction is through online video. And over the past two years, Eric and his business partner Mary Lengle have created an archive of more than 250 instructional videos (which they continue to produce on a daily basis), and they've attracted more than 32,000 subscribers to their YouTube channel. Here's an even more impressive metric: 7 months ago Eric created a YouTube video on the "The Only Two Drills You Need for the Perfect Takeaway." As of today, that single video has had more than 430,000 views.
In all honesty, when Mary approached me about featuring Eric on Golf Yeah, I wasn't really that enthusiastic. My initial reaction was: here's one of a hundred other guys making golf instruction videos. But with Mary's encouragement, I dug a little deeper, and quickly realized that there's a great story here.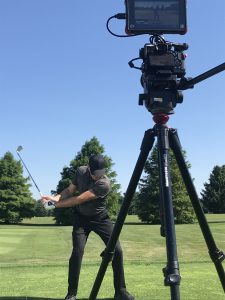 Maybe it's the way that Eric explains swing mechanics. Maybe it's his natural on-camera presence. Or maybe it's because he's straight with people about what's necessary for them to succeed.  Either way, I think there's something special going on here, and I'll let you decide for yourself by listening to Eric on this podcast.
Show Highlights:
How and why Eric began giving golf lessons as a teenager
The full story behind Eric's decision to give up his PGA card, unrelated to his wanting to wear shorts
Why Eric believes it's important to "unscramble the noise" to learn the golf swing
How the 2007 / 2008 recession drove Eric to re-direct his career strategy
What it took to develop his own tailored approach to teaching people to play golf
The biggest swing mistake many amateur golfers make, and the most important thing they can do to fix it
Why Eric's Instagram photo shows him wearing a goofy farmer's hat
How he intends to eventually give most of his lessons online, rather than in person
What the next phase of Eric's career plan will likely involve
Eric's outlook for the game, as fewer people have the inclination to be outdoors for 5 hours
Notable Quotes:
On why he initially chose his career: "I'd like to say that I started because of my love for the game, but in truth, I started teaching because of the money I could get from giving lessons."
On his first attempts to create online videos: "I spent around $1,000 on a camera and microphone. It took me about a half hour just to figure out how to turn the camera on, let alone record a video. I tried for about 2 weeks to make a video, then I just gave up."
On the best-known golf instructors: "Are they considered great because of the famous players they teach, or did they make those players great? It's like the relationship between Phil Jackson and Michael Jordan."
On his quest to understand the golf swing: "Many of the golf pros I watched did not have answers to the questions I was seeking…so I had to find out those answers for myself."
On his decision to focus on online instruction: "I was teaching 50 to 60 in-person lessons a week, at the course for 10 hours, 7 days a week. I couldn't continue at that pace. I needed to find a way to scale the business."
On the importance of personal development: "The process of making Eric better has transformed all of the areas of my life in every way I could hope for. If you focus on making YOU better, all the other stuff happens by itself."
Resources:
Instagram: ericcogorno
Recent Forbes Magazine Article on Eric: "YouTube Instructor Raises His Game by Raising Yours
Eric's favorite golf instruction book: "Harvey Penick's Little Red Book: Lessons And Teachings From A Lifetime In Golf"
Books by authors who have shaped Eric's perspective on life:
"My Philosophy for Successful Living," by Jim Rohn
"Awaken the Giant Within: How to Take Immediate Control of Your Mental, Emotional, Physical and Financial Destiny," by Tony Robbins