John Kaczkowski — Western Golf Association President & CEO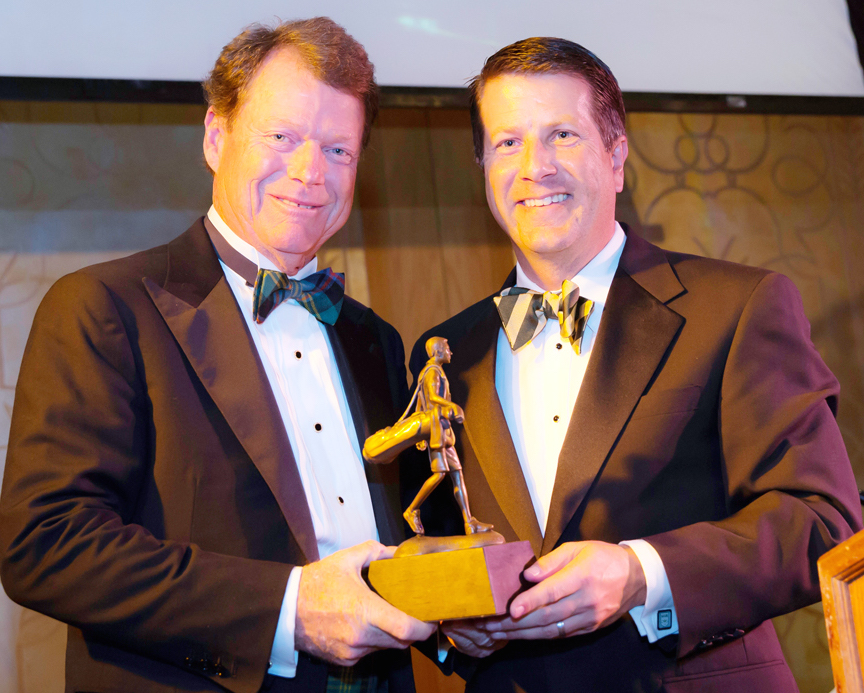 "I wish I had known about the Evans Scholars Foundation. I grew up playing on a public course, and didn't even know what a caddie was."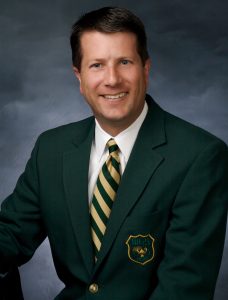 John Kaczkowski
President & Chief Executive Officer
Western Golf Association / Evans Scholars Foundation
Golf, Illinois
The Western Golf Association may not be well known to the average golfer – particularly if you live on the East or West Coast – but it's one of the oldest and most respected organizations in the game of golf. The Western Golf Association was founded in 1899 by a small number of Chicago-area golf clubs, to promote the sport. As an aside — for golf snobs on the East Coast — The Chicago Golf Club is the oldest 18-hole course in the United States.  Shinnecock Hills was established a year earlier, in 1892; but Shinnecock was only 12 hole course until 1894.
The WGA now has more than 400 member clubs across the nation, and is a sponsor of a number of amateur and PGA Tour events; notably the BMW Championship. But the crown jewel of the Western Golf Association – and one of the reasons why it is so highly regarded – is the Evans Scholars Foundation, which since 1930 has provided full 4-year college scholarships to nearly 11,000 deserving caddies, totaling more than $385 million in scholarship costs. The Evans Scholars Foundation currently has 985 — and soon to be 1,000 – students enrolled in 19 major universities across the United States.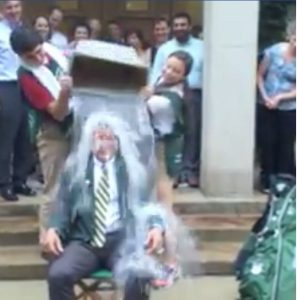 These facts just scratch the surface of the great work this organization has done and continues to do for the game of golf, and for society in general. Golf Yeah is honored to feature Mr. John Kaczkowski, who joined WGA /ESF in 1998 and has served as its President and CEO for the past 11 years. John talks about his career path in golf, gives us a better understanding of his organization, and provides some guidance for people who might be seeking a similar career.
I had not met or spoken with John in advance of this interview, but sometimes you can gain insights into who a person is, not by what's on a resume, but rather by how they behave in casual, unrehearsed situations.  If you dig deeply enough on the internet, you'll find a YouTube video with John featured as the victim of the "Ice Bucket Challenge" that was such a viral fundraising sensation for ALS about 5 years ago. During that period, we all witnessed dozens of ice-pouring videos. But here's what struck me about John's ice bucket experience:  Most people about to be dunked either wore bathing suits, or shorts and a tee shirt. But John took his dunking in a jacket and tie; looking like he had just stepped out of a board meeting. Most people were dunked with a small bucket, containing mostly ice, which resulted in minimal soaking. But John's dunking involved what looks like a 30 gallon garbage can that took 2 people to lift, and that delivered a bona fide soaking. What that said to me, especially involving a guy with the title of President and CEO, is that John is "all in"…who does nothing half-way…who's got to be a great sport, and someone who's fun to work with.
John's interview with Golf Yeah supports that theory.
Show Highlights:  
John's journey from working at a Big 8 accounting firm to a sports management career
The long-term benefits of working at a large firm, in terms of professional skills
Origins of the Western Golf Association and the Evans Scholars Foundation
What WGA/ESF has done to grow its programs over the past decade, and its plans for future growth
Why Chick Evans is not as well known as Bobby Jones, despite his amateur golf accomplishments
What it takes to be selected as an Evans Scholar
Programs that WGA has instituted to increase youth participation in caddying
Challenges faced in getting golf clubs to establish caddying programs
Ways to establish a career in sports management
Personal keys to success in pursuing any career path
Notable Quotes:   
On changing careers:  "I was naive enough to think that I could pursue a career that I loved and had a lot of interest in."  
On his 20-year career at WGA: "I came to the WGA thinking that I would probably only be here for a couple of years."   
On why it's called Western Golf Association: "When it was founded in 1899, Chicago WAS the West. The world stopped here."
On golf industry awareness: "When I hear that the Evans Scholars Foundation is the "greatest untold story in golf" it drives me crazy, because it's a great story that needs to be told."
On attracting youth to caddying: "It's an issue in this day and age, to get kids who want to work hard and show up every day to caddy. It's a challenge that a lot of businesses have."
On Evans Scholars' on-campus communal living:  "Evans Scholars develop bonds with each other that last a lifetime. The communal living aspect of our program is the glue that binds them together. It's a key to their success."
Resources: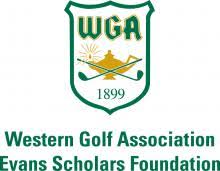 WGA / ESF Website: https://bit.ly/2SneglI
Evans Scholarship Application: https://bit.ly/2coPyBj
Chick Evans, World Golf Hall of Fame Amateur: http://www.worldgolfhalloffame.org/chick-evans/