Evan Schiller — Golf Course Photographer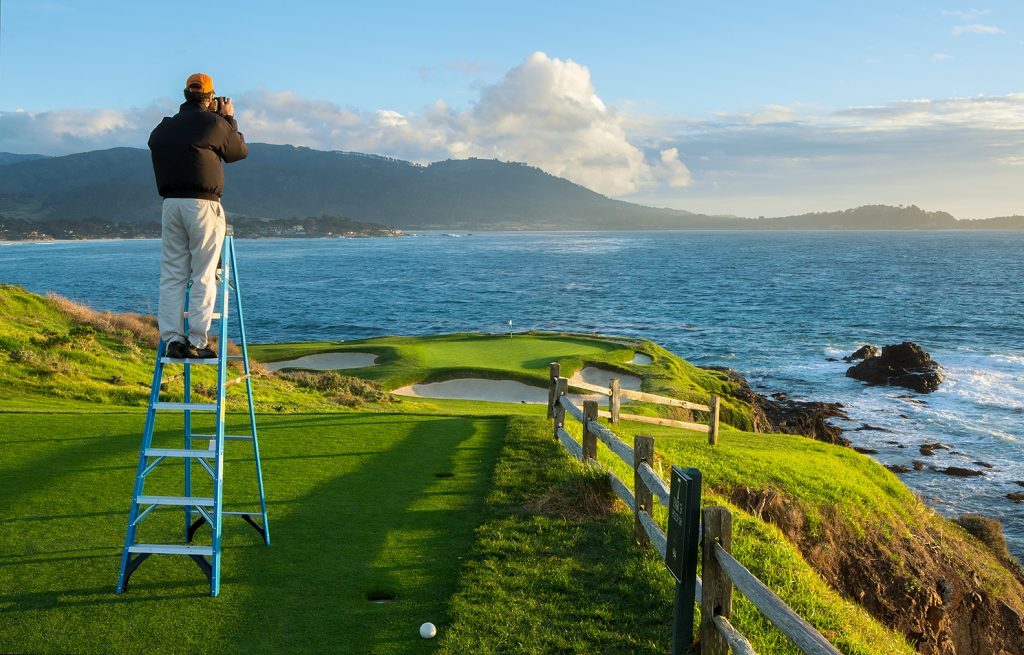 "A lot of people tell me that I have the "dream job." My response to them is that you chose what you want to do in life…and I chose to do this."
Evan Schiller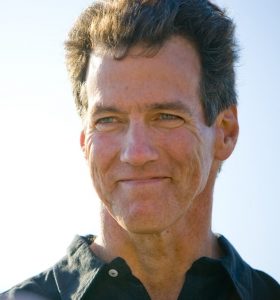 Evan Schiller Photography
Weston, Connecticut
If there is such a thing as an "accidental career," or a career path that's discovered, rather than initially pursued…then that may describe the story you're about to hear from Evan Schiller – who over the last twenty years has established himself as one of the premier golf course photographers in the world.
Evan started out with a love for the game of golf, and during the first part of his career, as a PGA Golf Professional, he gained a first-hand understanding of every aspect of the game…as a club professional and in tournament play. And during that period, he discovered two things that shaped the future direction of his life. First, Evan discovered that he possessed an artist's eye for nature's beauty…and more specifically, he saw the beauty of  the golf courses he was playing on. Secondly, Evan discovered that he could make a living by capturing with a camera the beauty that he witnessed. So with no formal training, a simple Minolta camera, and a whole lot of courage, Evan followed his passion to begin what has become a highly successful business and rewarding career.
Shooting from the ground, lifts, helicopters, and now drones, Evan brings a fresh perspective to each project he undertakes. He thoughtfully scouts out each golf course he photographs with the goal of capturing its unique features and nuances under optimal lighting conditions possible, which can mean being in the right spot at the right time, waiting for the sun to rise, or the sun to set…and hoping that something unexpected won't spoil the shot.
Evan has photographed hundreds of championship courses in the United States, Canada, Mexico, the Caribbean, Ireland, Scotland, South Africa and Japan. He has captured and left his own distinctive mark on some of the most recognized tracks around the world including Pebble Beach Golf Links, Augusta National Golf Club, Medinah Country Club, The Old Course at St. Andrews, Royal County Down and Bandon Dunes Golf Resort.
Evan's work is published in numerous national and international magazines, books and calendars, including The Masters Journal, The US Open Magazine, The Ryder Cup Journal, LINKS Magazine, Golf Digest, Golf Magazine and Golf Course Architecture. Evan's photography is exclusively featured in his two highly acclaimed books, Golf Courses of Hawaii and Golf's Unfolding Drama. In addition, Evan continues to publish his own award-winning Golfshots calendar.
Show Highlights: 
The role Evan's father played in his taking up the game, and in becoming a pro golfer
What was the catalyst that sparked his interest in becoming a professional photographer
The key factors that influenced Evan's decision to change his career path
How Evan balances his different roles as an artist and a business owner
The competitive landscape for golf course photography
The growing importance of video and drones in golf course photography
How and why weather is such a big factor in the profitability of an assignment
Why Evan thinks that the word "retire" is weird
Guidance for parents on how they should (and should not) guide their kid's career choice
Evan's theory on why games like golf were created…and what's gone wrong with games
Notable Quotes: 
On his career change from PGA Professional: "I got a lot of criticism, but I chose to do it because I really liked it. I thought, "What's the worst thing that can happen? If it doesn't work out, I can do something else." You can always find a way."
On his source of personal  inspiration: "I love what I do. I don't feel the need to get motivated. Every photo shoot that I go on is an adventure and I can't wait to get there. My only motivation is that I love doing what I do, and it's fun for me."
On what he would do in his next life: "If I came back and had to do something different in my life, I would probably go to Africa and be a wildlife photographer, and do some conservation work to help preserve the environment."
On his involvement with the Extraordinary Golf program: "It's made a huge difference because it's about more than just golf. It's about self discovery. When people come to the Extraordinary Golf School they learn a lot about themselves, and what can make a difference in their lives, beyond golf."
On the transition from film to digital photography: "Giving up Fuji Velvia film was like giving up sugar. It was so sweet. The color saturation was amazing, and it was the film of choice for landscape photographers. Shooting with digital never will look like that. I still have some of that film in the freezer."
On promoting his own business: "I always think about a funny thing my friend says, which is, "I may not be much, but I'm all that I think about. But I'm tired of talking about myself…so what do you think about me?"
Resources: 

Evan Schiller's Website: www.golfshots.com
Extraordinary Golf Website: www.extraordinarygolf.com
"The Practice of Practicing" video with Fred Shoemaker, Founder of Extraordinary Golf: https://youtu.be/-9vjNqlYKIs
Evan's Favorite Landscape Photographer Christopher Burkett: www.christopherburkett.com
One of Evan's Favorite Books on Careers: