Woody Lashen — Master Golf Clubfitter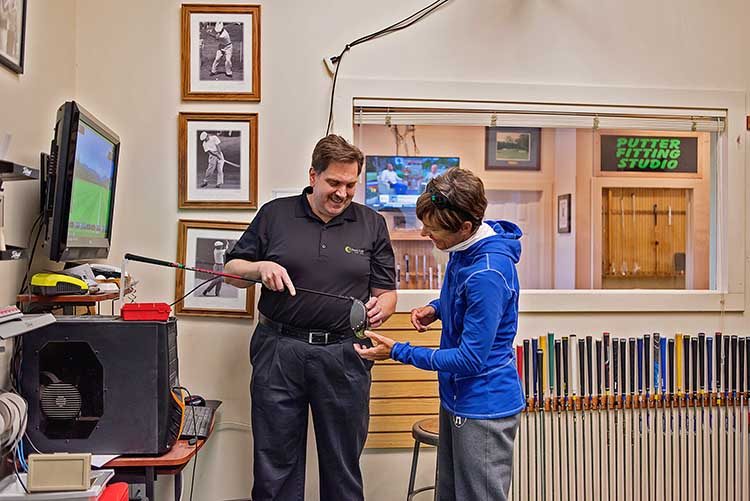 "When a customer comes into Pete's Golf, we ask ourselves, "How can we help them to play golf, and to enjoy the game better?" That's how we've built our reputation over the past 40 years."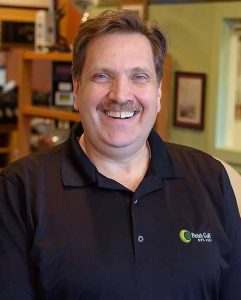 Woody Lashen, Owner
Pete's Golf
Mineola, New York
In the tradition of golfing legend Old Tom Morris, Woody Lashen is a master clubfitter. And decades before the national, multi-location companies like GOLFTEC and Club Champion got into the clubfitting business, Woody and his partner Pete Makowski were providing golfers with the equipment they need to play their best. In fact, their company, Pete's Golf — located in Mineola, New York — after more than 75,000 custom fittings, is celebrating its 40th year in business.
Similar to Old Tom Morris, Woody is also an accomplished golfer, and he competes regularly in amateur tournaments. So Woody's connection with the game, and his clubfitting skills, are rooted in his first-hand experience on the golf course, not just in the workshop.
In his Golf Yeah podcast, Woody shares the details of his life's journey; provides insights into the world of clubfitting; and offers some helpful advice for golfers who are looking to improve their scores as well as their enjoyment of the game.
Show Highlights: 
Woody's road from caddying to ownership of a successful golf business
How and why the clubfitting business has evolved from how clubs look, to how they perform
How Woody went from being an employee to an owner at Pete's Golf
Why Woody doesn't care that his company isn't called "Pete's and Woody's Golf"
What happened when Woody told PGA Tour Pro David Frost that he was making a mistake by bending his clubs
How often the average golfer should consider buying new golf clubs
The ONE thing that all golfers should look for when selecting a golf ball to play
Why Woody did not want to tell us what clubs he carries in his own golf bag
The biggest misconception that most golfers have about clubfitting
Why former PGA Tour Pro Erik Compton is a source of personal inspiration for Woody
Notable Quotes: 
On the golf equipment industry: "It's difficult for small manufacturers to build a better product. They might have one engineer, wile the big companies can have 50 or 100 engineers who are true rocket scientists, and multi-million dollar budgets. The USGA also has a huge book of rules that holds back innovation. That's why so few small manufacturers survive."
On industry acceptance of clubfitting: "Right from the start, we wanted to become a member of the PGA, but the organization rejected that idea. But now, clubfitting is embraced by the PGA. So it was somewhat of a battle at first, trying to have people understand value of fitting."
On selecting what golf equipment to carry: "We speak directly to the engineers; not the marketing guys. The manufacturers give us their clubs and all the technical information. Then we do our own testing. We understand what will work what won't. We ignore the marketing mumbo jumbo."
On maintaining his professional edge: "I play a lot of golf. To remain good at what I do, I need to be out there, on the golf course, trying different equipment under actual conditions."
On buying clubs with the latest technology: "The big golf manufacturers need to produce a new driver constantly. For exaple, Callaway every year; Titleist every two years; Ping every 18 months. But the latest technology may not be better for your game. For example, a 2018 Callaway Epic may be better for you than a 2019 Epic Flash driver."
On buying clubs at a "big box" store: "When people tell us that they were fitted for clubs at a big box sporting goods store, we tell them, "You didn't get fitted. You got sold."
Resources: 
Pete's Golf"s main shop on Long Island: https://www.petesgolf.com/
Pete's Golf's Manhattan fitting studio: https://www.golfbodynyc.com/