John Wood – Veteran PGA Tour Caddie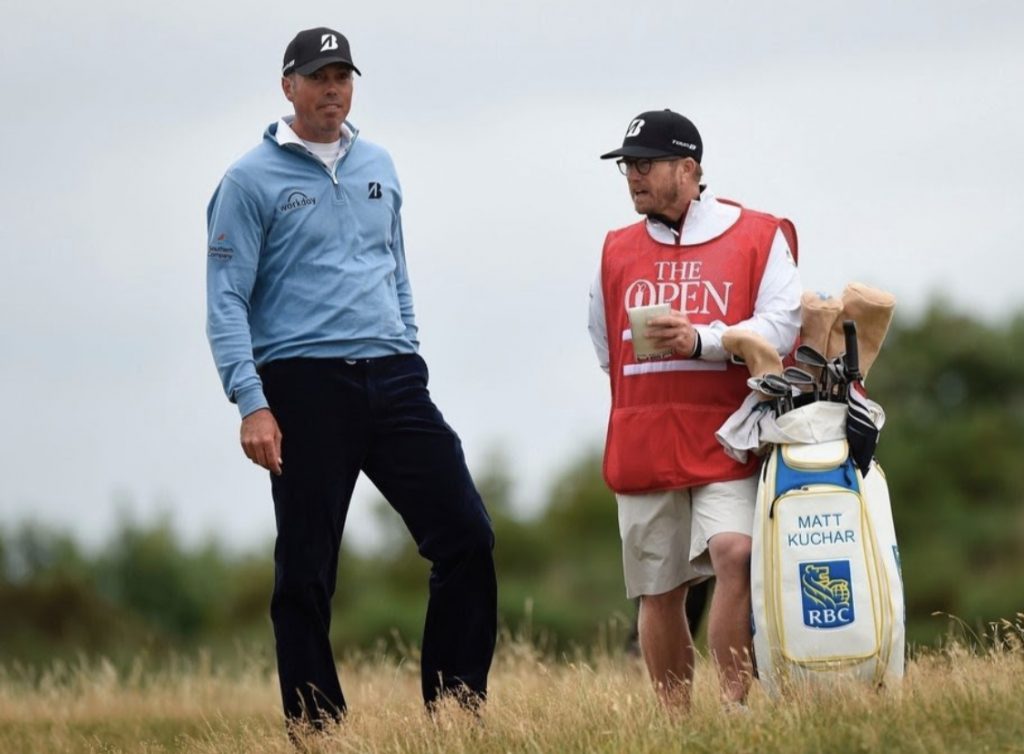 "After 23 years on the bag, I still love caddying. Physically, I think I'm in good enough shape to do it for another 10 years, or maybe longer."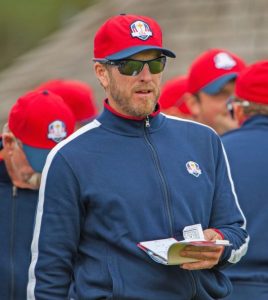 John Wood
Veteran PGA Tour Caddie
Sacramento, California
John Wood has what many golf enthusiasts consider to be a dream job. As a professional caddie on the PGA Tour for the past 23 years, John Wood has carried for Hunter Mahan, Kevin Sutherland and Mark Calcavecchia. He is now in his 4th year on the bag for Matt Kuchar. In addition to scores of regular tour events and major tournaments behind the ropes, John has been part of 7 Ryder Cup teams, 6 Presidents Cup teams and the 2016 Olympics.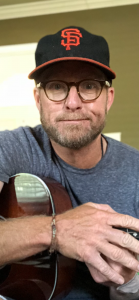 It's safe to say that few people know more about the game, the players, the personalities, the courses, and what I takes to win on the Tour. John is recognized as one of the most respected and knowledgeable caddies on the PGA Tour. He's going to share his story of how he got started, what life is really like for him as a caddie, as well as some guidance for people who aspire to follow a similar career path.
John is somewhat of a Renaissance Man. He reads a lot, and in fact, once managed a Towers book store in Sacramento before he became a caddie. He also enjoys the outdoors and camping. But his real passion is music, and in fact, he recently wrote, produced and published his first album of original songs, which is entitled "Record66," and available on Soundcloud. And he talks about all of that.
Show Highlights:
John's unusual path to becoming a PGA Tour caddie
What it takes to be considered a great professional caddie
How most business relationships between caddies and Tour players are structured
The "Do's and Don'ts" of giving advice to your player during a round
What happens when a caddie / player relationship ends
How caddies help each other during a tournament
Why John will never participate in the "caddie race" on the 16th hole of the Waste Management event
How the rules have changed, making it more difficult to earn a caddie's job on the PGA Tour
Why he cried at the 2016 Summer Olympics
What it's like to carry for a popular player like Matt Kuchar
Why the US team lost so badly at the 2018 Ryder Cup
John's songwriting career, and his future aspirations
The individual who continues to serve as an inspiration to John (See "Tribute" link below)
Notable Quotes:
On his longevity as a Tour caddie: "It was something I thought I would try for a year or two and then get back to the real world. I had no idea it would turn into a career."
On what it takes to make a great caddie: "A Tour caddie needs to have the answers to at least 5 questions that may never get asked by his player."
On life of the PGA Tour: "If you have a good player who treats you well, there is really nothing to complain about."
On his songwriting technique: "I start by writing the lyrics before I write the music, which is unlike the way most people do it."
On becoming a Tour caddie today: "Be prepared to pay some dues. It's much more difficult today. Most players bring out their own caddies these days."
On working with Matt Kuchar: "He's kind of like Fred Couples back in the day, because he's so relaxed and easy to get along with."
On managing a player in high pressure situations: "The waits on the tees and walks between shots can be more important than the actual shots, because you need to relax your player, and keep his mind off of golf."
Resources:
John Wood's Original Music on Soundcloud: Record66
Tribute to David Finn, the "Golf Fanatic," with music and video by John Wood: The Ballad of The Golf Fanatic to the Bones
John Wood's Twitter: @johnwould
Instagram: johnwould