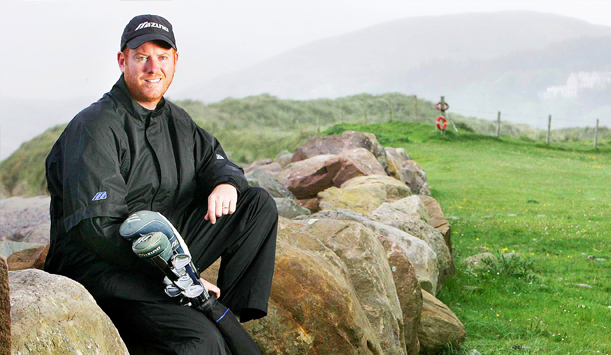 "It was a lesson I had learned more than any other in golf, to stick around until the good happened. It wouldn't always be as dramatic as an ace or an eagle, but golf loves a grinder."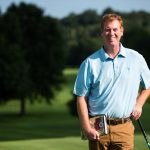 Tom Coyne
Author and University Professor
Devon, Pennsylvania
Tom Coyne is a highly regarded author of four golf-related books. His most recent book, "A Course Called Scotland" was published this past summer. It chronicles his 2015 odyssey where Tom played 110 courses in Scotland over 57 days. This was a sequel to his 2009 book entitled "A Course Called Ireland," that covers his 16 weeks playing nearly 60 courses.
Both of these books provide great insights into links courses in Ireland and Scotland. But Tom Coyne is NOT a travel writer. He is a world-class Irish story teller…without the blarney. He's an extremely talented writer and his books are a joy to read.
I think you'll enjoy my conversation with Tom, even if you haven't read any of his books yet. But if you're a serious golfer, you need to put him on your reading list. And I've made it really easy for you, by including Amazon links to Tom's "Ireland" and "Scotland" books at the bottom of these show notes. You can start with his latest book on Scotland, or start at the beginning with his first book called "A Gentleman's Game," that he wrote as a grad student, and was made into a movie.
So…If you're interested in the craft of writing, and are thinking about a career that involves writing about golf – or writing about any topic – then this podcast is well worth your time. In addition to being a published author, Tom's a professor at St. John's University in Philadelphia…where he's taught writing for 15 years.
Show Highlights:
Tom's unconventional pathway to success as a published author
The ratio of "Luck to Talent" involved in a writing career
Why it's important for writers to be comfortable promoting your own work
Why structure and organization is essential for good writing
The strong connection between music and writing
The biggest obstacle to success, both in writing and in golf
Writing styles and golf swings that Tom tries to emulate
The story behind the Coyne Cup, and how anyone can sign up to play
The differences and similarities between Scottish and Irish temperaments
A couple classic caddie and pub stories from the pages of his latest book
The strongest and weakest parts of Tom's golf game
Golf course layouts that Tom does not enjoy playing on
Tom's #1 piece of advice for aspiring writers and golfers
Notable Quotes:
On getting published: "It's a strange and wonderful thing when something you write goes off into the world and takes on a life of its own."
On success at a very early stage in his writing career: "I probably didn't appreciate it back then as much as I appreciate it now."
On his book causing gentrification of Askernish on the island of South Uist: "Given all the flights and ferries to get there, and with only 100 beds on the island, I don't see Askernish ever getting there."
On becoming a great writer: "The only way you can begin to find your voice as a writer is to be writing all the time."
On the quality golf books: "Of all the sports, golf has the best cannon of literature."
On his next book: "Can't talk much about that project yet. I know the story. There will be travel. There will be fun.  And there will be golf."
On his swing thought: "When I remember to have one…it's "target" and "tempo."
Resources:
Golf Yeah Website
Tom Coyne Website
Tom Coyne's Twitter: @coynewriter
Instagram: coynewriter